Unified Patents recently added full text searching capabilities to its PTAB database. Using the full text search, users can search all PTAB dockets for key words or phrases. This new feature will enable users to more quickly identify documents relevant to their specific research.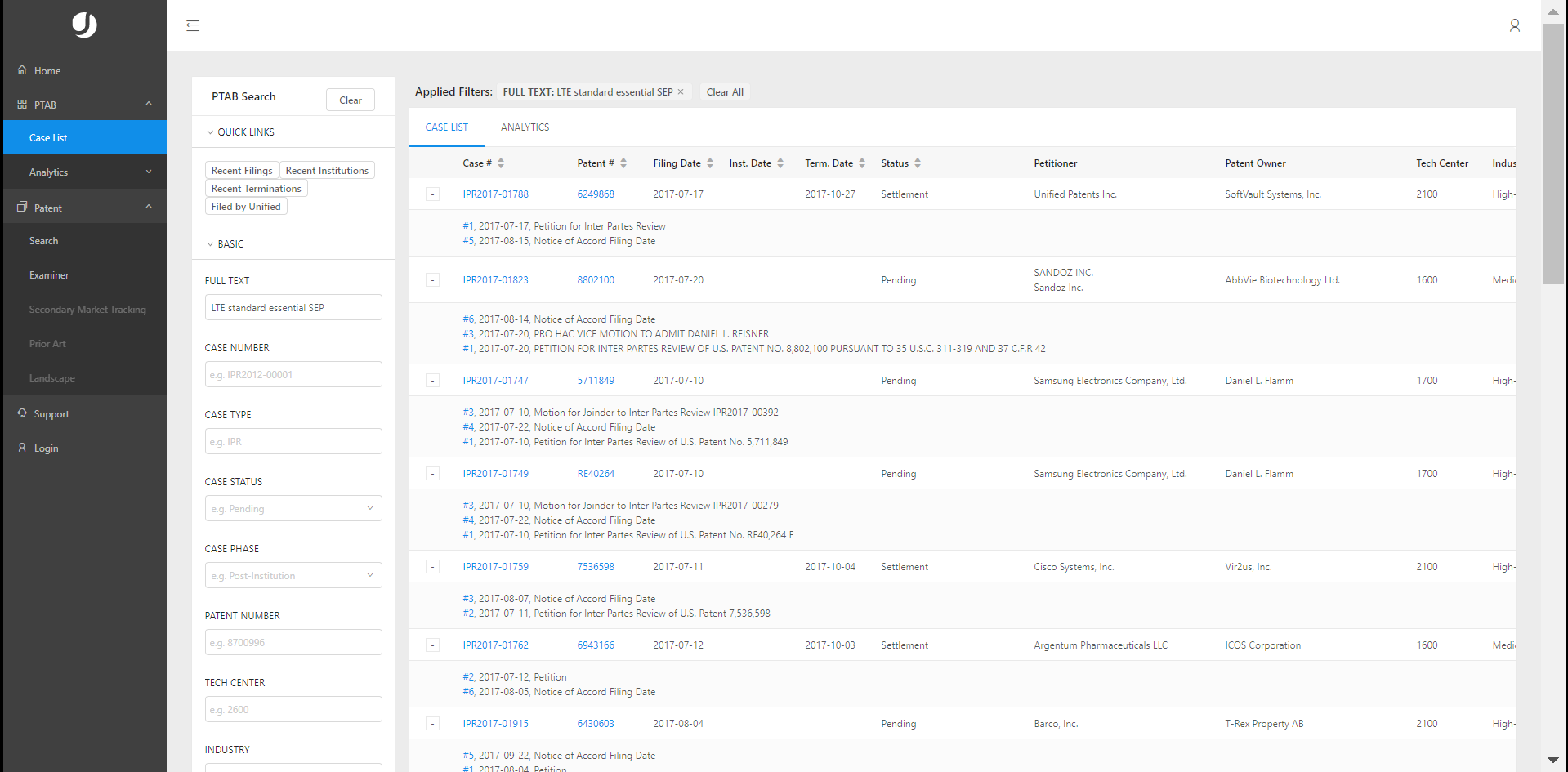 The full text search can be accessed by logging into the Portal and selecting "Case List" from the left-side navigation bar. As pictured above, the user may enter any combination of terms (e.g., "LTE standard essential SEP") to display all cases and documents within those cases containing the search terms. 
For more information about Unified Patents or our PTAB Portal, visit our website or see our Support page.