Advanced Patent IndeX (APIX) is an internally developed tool to measure patent validity.  APIX uses a machine learning algorithm to rate the chances the PTAB may institute on a patent based on its similarity to all past institution decisions.  Patents are ranked from D (least likely) to AA (most likely) to survive a PTAB challenge.  The most important result from APIX was that PTAB has instituted more often on patents from examiners and art units with a higher allowance rate.  For more information on the complete variables results contact Unified Patents.
To come up with the APIX rating, a raw score is generated for all US patents.  Patents are then rated based on how many standard deviations they are from the mean.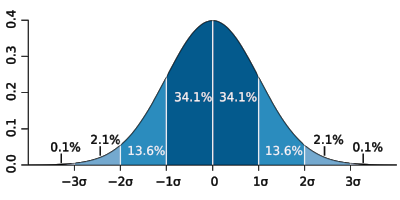 For example:  an "A" APIX score means that patent is in the top 16% of all patents for validity.  But given the institution rate, an "A" APIX score means  it has an almost 50% chance of being instituted on if challenged.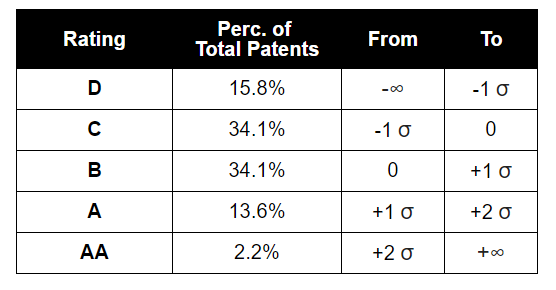 Search Unified's Portal to see APIX ratings for specific patents